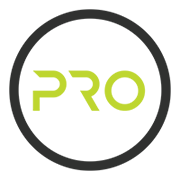 Pay-for-Pros Event
Friday & Saturday afternoon on June 29th & 30th
Pay-for-Pros is a pick-up event benefiting the Parkinson Foundation where you and two other players can simply rent a pro for a 3-game round robin match.
How does it work?
It's simple. Any player, whether you are registered for the 2018 Classic or not, can pay for a pick-up game with a pro.
3 people pay $50 each, $150 total
3 games with a pro. Round robin within the group.
Play to 11, win by two.
No prizes or contests.
If you don't have 3 players, our pro-desk will try to match you up with other singles.
Remember, it's all for charity! $50 to play three games with, and against, one of the best players in the country? You only live once.

How do you sign up?
All money is collected at the Pro-desk as you get your pro and court assignments.
A list will be posted at the Pro-desk. This will be the order of assignments.
As pros complete their first round of play, they can return to the pro-desk and become available for subsequent assignments.
Winning bids are not guaranteed a game as pros are limited and may become injured.

In this case you will receive a refund.
Who does it benefit?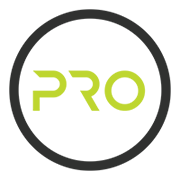 Pro-Am for Parkinson's
Saturday afternoon, June 30th!
Our feature fundraising event of the tournament, Pro-Am for Parkinson's is a fun and competitive round-robin event scheduled for Saturday afternoon, June 30th upon the completion of our singles competitions that day.
Pros still available!
We are extending our registration for the Pro-Am round robin event until Saturday afternoon at 3 pm on June 30th!
Players can now register to play with an available pro for $150 simply by...
Emailing alyssa@appleboxstudios and selecting their pro of choice from the list below

It's first come, first serve.
We will confirm your registration via email.
Payment can be made at the Pro desk during the tournament on Friday or Saturday.

Sign up at the Pro desk during the tournament for the pros still available.
*remember pros can get injured so you're not guaranteed to play, but you're guaranteed a refund
Available Pros
Kyle Hicken

Wayne Dollard

Frank Anthony Davis

Marcus Luke

Ernesto Fajardo

Paul Olin

Justin Stephens

Sean Williams

D.J. Howard

Mandie Karli

Dee Ahern

Dominic Catalano

Sarah Gnegy
Scott Golden
Registered Teams
Dave Weinbach and John Enger
Stephanie Lane and Gina Decola
Rob Cassidy and Samantha Kaneta
Robert Davidson and Virginia Edington
Lucy Kitcher and Janet Decostro
Shonda Davidson and Bobbi Griffin
Tonja Major and Mike Wertz
Aspen Kern and Fred Sherman
KaSandra Gehrke and Gizmo Hall
Jeff Siegel and "raffle winner" ( $150 donation from Jeff Siegel)
Thank you for your support!

Pros committed for 2018 Classic
Aspen Kern
D.J. Howard
Dave Weinbach
Dee Ahern
Dominic Catalano
Ernesto Fajardo
Frank Anthony Davis
Josh Grubbs
Justin Stephens
Jeffrey Siegel
KaSandra Gehrke
Kyle Hicken
Lisa Dollard
Lucy Kitcher
Mandie Karli
Marcus Luke
Nicole Hobson
Paul Olin
Rob Cassidy
Rob Davidson
Sarah Gnegy
Sean Williams
Shonda Davidson
Stephanie Lane
Tonja Major
Wayne Dollard
Zach Grubbs