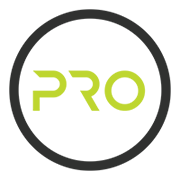 Pay-for-Pros Event
Friday & Saturday afternoon on June 29th & 30th
Pay-for-Pros is a pick-up event benefiting the Parkinson Foundation where you and two other players can simply rent a pro for a 3-game round robin match.
How does it work?
It's simple. Any player, whether you are registered for the 2018 Classic or not, can pay for a pick-up game with a pro.
3 people pay $75 each, $225 total
3 games with a pro. Round robin within the group.
Play to 11, win by two.
No prizes or contests.
If you don't have 3 players, our pro-desk will try to match you up with other singles.
Remember, it's all for charity! $75 to play three games with, and against, one of the best players in the country? You only live once.

How do you sign up?
All money is collected at the Pro-desk as you get your pro and court assignments.
A list will be posted at the Pro-desk. This will be the order of assignments.
As pros complete their first round of play, they can return to the pro-desk and become available for subsequent assignments.
You are not guaranteed a game as pros are limited.
Who does it benefit?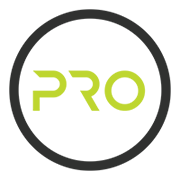 Pro-Am for Parkinson's
Sunday afternoon, July 1st!
Our feature fundraising event of the tournament, Pro-Am for Parkinson's is a fun and competitive round-robin event scheduled for Sunday afternoon, July 1st upon the completion of our singles competitions that day.
How does it work?
Mortal players bid online to partner with participating pros.
Opening Bids start at $200
Round One Bidding: May 1st to May 31st at noon.

Top 10 Bids Finalized and Awarded.

Round Two Bidding: June 1st to June 18th at noon.

All other Bids Finalized and Awarded.

There will be two rounds of bidding–so players that get outbid in round 1 can return to bid on another pro.
Each bidder can only win one bid, i.e., have one partner.
All the bids are public and final at the close of bidding.
Players will be contacted for payment after each round of bidding closes.
The competition is round robin. Diversions based on the number of teams
We hope to have 4 divisions of 5 or 6 doubles teams each with a playoff between the winners of each division. 
Teams can be mixed, both men or both women. But must be a pro and an amateur.
Amateur ratings will not be considered. We trust you know what you're doing.
You are not guaranteed a game as pros are limited.
Remember it's for charity!
How do you sign up?
Visit our Auction page and place a bid!!

Pros committed for 2018 Classic
Aspen Kern
D.J. Howard
Dave Weinbach
Dee Ahern
Ernesto Fajardo
Frank Anthony Davis
Josh Grubbs
Justin Stephens
KaSandra Gehrke
Lisa Dollard
Lucy Kitcher
Mandie Karli
Marcus Luke
Nicole Hobson
Paul Olin
Rob Cassidy
Rob Davidson
Sarah Gnegy
Sean Williams
Shonda Davidson
Stephanie Lane
Tonja Major
Wayne Dollard
Zach Grubbs