back
Culture &

Attractions
PICKLEBALL PRIVILEGES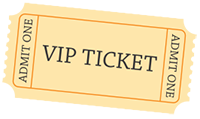 It pays to play! Discounts and coupons are available for all pickleball players, their families and friends to a variety of local restaurants, bars and attractions.

MAP OUT YOUR WEEKEND
ALL WITHIN WALKING DISTANCE
Pittsburgh is a pedestrian- and bike-friendly city with a walkable downtown area. Within just a few blocks, you will find door after door of exciting opportunities. From sophisticated dining to warm and inviting European-style pubs, to the up-and-coming trending hot spots and funky hole-in-the-wall dives, there is something for everyone. Interspersed throughout the city are its many cultural attractions—the theaters, performance spaces, galleries and museums. All just steps from your hotel lobby.
KEEP YOUR WINNING STREAK ALIVE AT
RIVERS CASINO