The Tournament
A WEEKEND OF COMPETITION & CULTURE
One of the premier pickleball tournaments in the country, the GAMMA Pickleball Classic is an open competition for players of all ages and skill levels.
Schedule of Events
RELISH THE COMPETITION.
In 2019, our focus is on two things Pickleball and Pittsburgh, including: over 35 courts in the convention center's main hall, open-play courts, increased prize money and all Pittsburgh.

Perseverance. Grace. Pickleball.
Find the Grace to Give.
The Pickleball Classic provides donations to the Parkinson Foundation Western Pennsylvania to support the fight against Parkinson's disease. Please-find the grace to give. Learn More Donate
Media Partners
A very special thank you to our 2017 media partners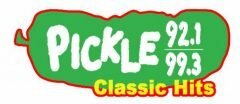 Volunteer
A LITTLE BIT OF HELP GOES A LONG WAY.
Interested in volunteering? There are many ways to get involved with the GAMMA Pickleball Classic. Fill out the form indicating your interests and availability, and a staff member will contact you.